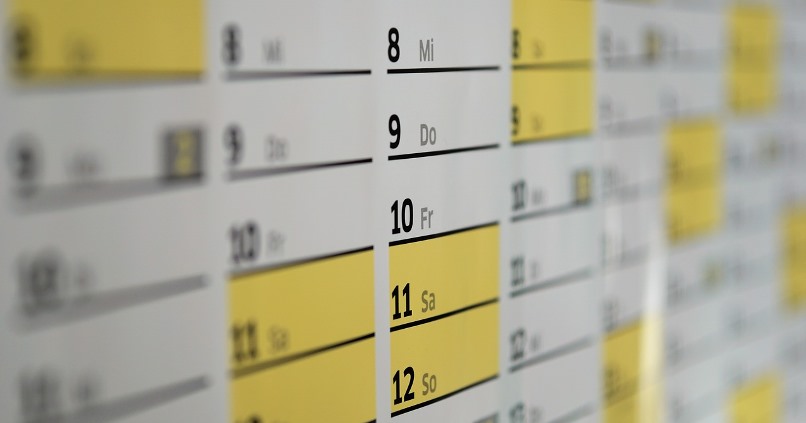 Do you believe A Calendar Can Make Life Easy within 30 days? In this 21st Century, a human is loaded with tasks, responsibilities, and accountabilities, so there is maximum chance that one can forget something, at least one is human not a machine. But the current time not gives you leverage to forget things.
So how one can make his/her life easy? Is there any way to make the easier life.
Congratulations! It is possible…
Around a couple of years ago, when I took responsibility of my family, I realised what and how I will manage these are all tasks without ignoring things!
At that time I got to know that not only professional life even sometimes professional life required a "Schedule". By which one can manage his most and least important tasks.
I will try to give a brief of managed things by Schedule and Calendar.
A couple of month of ago, I visited Udaipur, Rajasthan for 3-4 days. Around 25 days ago booked a Resort via Travel Planner, he helped me properly.
During the planning of my trip to Udaipur, I created a calendar. Here you can go through the calendar and can take the reference to your upcoming trip.
The calendar helped me and just because only I enjoyed the trip. For planning, using the desktop application, "Microsoft Outlook" by which I am managing my daily tasks.
Before Describing more, you should know how you will start or put your daily tasks on the calendar. Below list will help you out for doing this.
Just think about your daily tasks.
Categorise your all tasks.
Prioritise tasks as per time and importance.
The most important thing is, ignore unproductive tasks
So as mentioned above about Udaipur trip, basic things are very important when you plan holiday trip. below are key pointers;
Accommodation – Try to find out better accommodation, which should be near to visiting places. it will save your money and time.
Travel / Conveyance – Choose the easy and comfortable way of travel, for long distance, choose flight and railways.
Food – Find out hygienic places and food.
Packing – Make a list before packing your necessary stuff. Major things may be your medicines, daily use products like toothpaste, toothbrush, shaving kit, Undergarments, Cloths to wear, Woolen cloths in winters, ID Proofs like Passport, Driving Licence, Some Cash in Hand etc…
Security – Your Bag Security, Check Hotel Security, Your Security etc…
Places to be Visit – Google, during making tour plan, You should know what you are going to visit and why?
Now I am coming to the point how you will make your calendar, Since I am using Outlook, so let's understand it.
Microsoft Outlook
It is the best application software in terms of mailing system, calendar and daily tasks.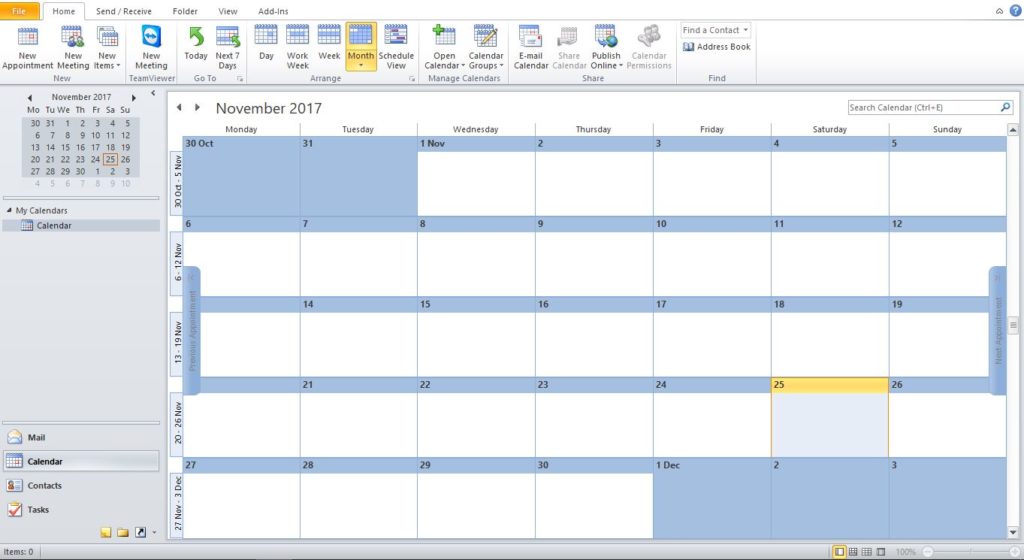 If you don't have Microsoft Outlook, You can use Google Sheet, which can be accessed from Your Google Drive, through your Gmail account.
Another freeware, Open Office Org, from Linux. It absolutely works like Microsoft Excel.
In the Excel Sheet, you can make a month view calendar.
Now Mention tasks, day wise. During mentioning Daywise tasks, add details of stakeholders and if possible time also.
Repeat this activity for your all productive and important tasks. Once all tasks entered on the sheet than start follow the sheet.
In many cases, work will delay, then mention follow-up or reason for the delay.
So by adopting a Calendar can make life easy within 30 days. You will see the improvement in your self.
Here is a list of 10 android apps for Calendars by which you can make your schedule.
Business Calendar