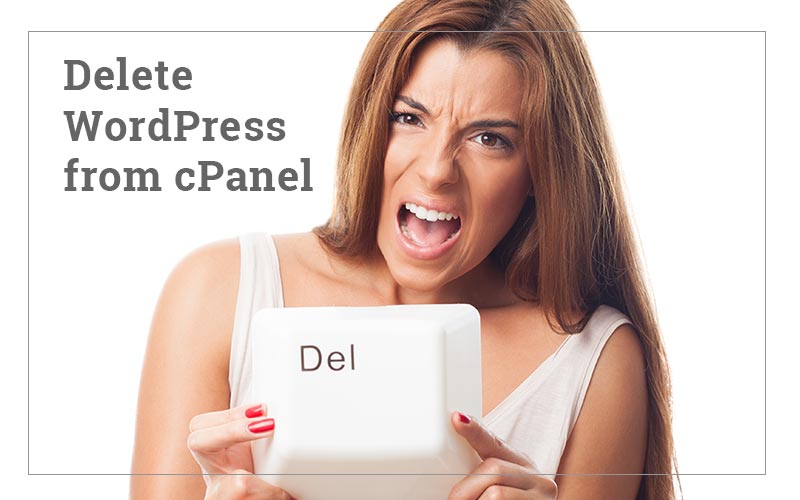 Sometimes you face lot many problems during you learning of WordPress. Because I face the same problem many times. I find out a simple and hit formula to reset the setting of cPanel.
Here I am sharing steps how you should delete WordPress from cPanel.
The first step, obviously the WordPress should be installed, Open your cPanel, use credentails provided by the hosting services like hostgator etc. (open your website's cPanel, i.e; www.xyz.com/cPanel)
Go the "File Manager" in cPanel
Open "public_html" or "www" directory.
Here may be two cases;

If you are using single domain hosting, means in hosting you can only host single website then select all files except "CGI-bin" folder (if already present) and delete all folders and files.
If you are using shared hosting means you are can host multiple website in a single hosting hosting space then you should select "www.xyz.com" folder (if it is not a primary website for that hosting) or just select all files and folder except "CGI-bin" (if exists then only) and other hosted website folder and delete.

Come back to cPanel Home and go to "MySql Databse"
Delete Database and Database username which is linked to the respective website.
Now you can check the website there is showing now "Forbidden" somethig. It means your WordPress has been deleted from cPanel.
Now you can upload new version of WordPress and install once again. I have shared a video in different article "How to upload WordPress from cPanel?".